Agents in Love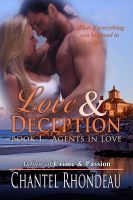 Love & Deception (Agents in Love - Book 1)
Nick Kendall is a secret agent sent to infiltrate a suspected terrorist organization. Despite his best intentions, he falls hopelessly in love with Carlie Hollis, an alleged key player of the group. Though he knows it's wrong, Nick struggles with his feelings versus what is right. Everything changes when he receives new orders-kill the target. Will he follow those orders…or become hunted himself?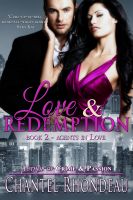 Love & Redemption (Agents in Love - Book 2)
Swearing off sex is anything but easy for bad girl Shelley Daniels. Especially after she bumps into sexy Gavin Hart, who's running for his life. All Gavin wanted was fast money and a fresh start. Now he's the target of professional assassins, ones he witnessed murder a woman in cold blood.Shelley and Gavin have a chance to make up for prior sins, but finding redemption means risking everything.