The Mrs. McGillicuddy Mysteries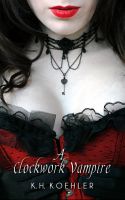 A Clockwork Vampire (The Mrs. McGillicuddy Mysteries #1)
Edwin McGillicuddy is a former vampire Enforcer, once the right-hand man to the most powerful vampire Lord on earth. Eliza McGillicuddy is a strong-willed human woman who spends her days fixing watches, and creating weapons, in her downtown Brooklyn watch shop. Their marriage is not only unlikely, but entirely unsuitable! And it's about to be tested.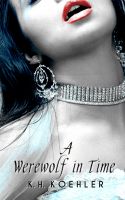 A Werewolf in Time (The Mrs. McGillicuddy Mysteries #2)
The McGillicuddys travel to the village of Whitby in East Anglia for a very delayed honeymoon. But once there, they discover the ancient legend of The Wild Hunt, a haunted village of people in the grips of nightmares, and some very recent unexplained murders at the castle estate of Edwin's old friend, Lord Ian Severn. Eliza absolutely must investigate!