Crackstone Chronicles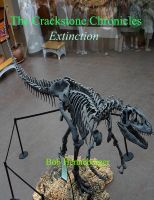 Crackstone Chronicles - Extinction
Extinction is just the beginning. Do you ever wonder what's behind the whole ET phenomena? This Science Fiction trilogy, The Crackstone Chronicles, weaves the life of a Zizthanthe ambassador, John Crackstone, through three millennia and two galaxies with the lives of two Earthlings, Matt Hollinger and Sylvia Huffstedder.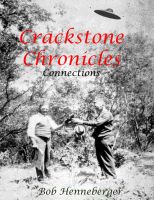 Crackstone Chronicles - Connections
On the surface a man of his time, John Crackstone enjoys the good life, but can't quite afford it. While solving the disappearance of a wealthy client, John uncovers clues that point to his own lost identity. Sometimes life is like a Monty Python episode;'now, for something completely different'. John discovers he has been on the wrong journey for almost two years.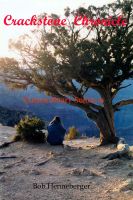 Crackstone Chronicles - Extraordinary Solution
To a basic civilization, advanced science can seem like magic. What happens when magic seems like advanced science? The final installment of the trilogy answers the question of how an Ambassador from a system in the Andromeda Galaxy relates to two humans, an omniscient, immortal race called the 'Time Keepers' and why scores of alien civilizations become interested in twentieth century Earth.