A Father's Gift: Stories From Our Past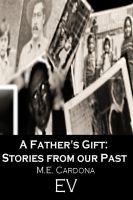 A Father's Gift: Stories From Our Past
A collection of sixteen short stories that have been passed down from my father and mother. Some are true accounts about the history of my family, while others are strange, even frightening, and a few that will make you laugh. Enjoy! Update: New Low price and Volume Two will be released Fall 2013.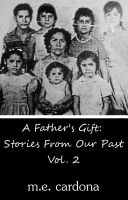 A Father's Gift: Stories From Our Past, Volume 2
The second short story collection by M.E. Cardona, in collaboration with EV. Volume two includes 15 short stories that are part family history and part tall tales she has heard from her father and neighbors while growing up in the small dusty town of Rosita. "Tragic, comic, and terrifying tales that will take you to the author's small town and leave you there wanting more."