Women of Prayer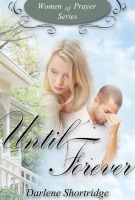 Until Forever
Jessi hung up the phone. That was the fifth time she tried calling home with no answer. She had just started eating lunch when she remembered she had forgotten to call home. It was something she would never forgive herself for.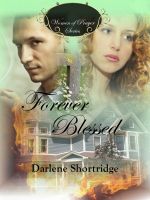 Forever Blessed
Laney watched her life disappear in the rear view mirror. If only her memories would disappear as well… She was two hours west of town when the lights in the big two-story brick house came on. She couldn't possibly hear the shouting and cursing, yet her insides were knotted and her stomach churned. If he caught her, he would kill her. Of that she was certain.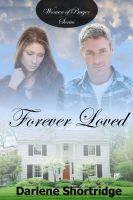 Forever Loved
I do believe God can forgive him. I really do. I'm just not sure I can. Ryan's revelation shocks Rachel to the core. Are the foundations of a three-cord marriage strong enough to handle even the worst deception? Even when two are willing to give up? Rachel suspects Ryan's betrayal, but when she finds out the truth, her life is torn upside down and inside out. Ryan hides his past, fearful.