The Beatles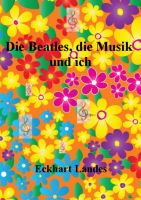 Die Beatles, die Musik und ich
By
Eckhart Landes
Series:
The Beatles
, Kleines eBook als Essay. Price:
$0.99 USD.
Words: 2,050. Language: German. Published: September 6, 2011. Category: Essay
Seit fünf Jahrzehnten schreiben die Beatles Musikgeschichte und lösten eine Revolution der Jugend aus. Auch Jahre später erklingen ihre Lieder frisch und unverbraucht. Die Songs der Beatles lösen bis heute unterschiedliche Empfindungen aufgrund der eigenen Lebensgeschichte aus. Woher das kommen kann, wird in diesem Text aus persönlicher Sicht beschrieben und untersucht.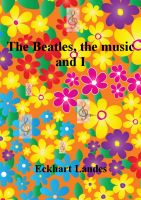 The Beatles, the music and I
By
Eckhart Landes
Series:
The Beatles
, A small ebook as an essay. Price:
$1.49 USD.
Words: 2,260. Language: English. Published: September 16, 2011. Category: Essay
For five decades, writing the Beatles music history and triggered a revolution of youth. Even years later, their songs sounded fresh and new. The songs of the Beatles to solve today due to different perceptions of one's own life story. Where can come, is described in this text from a personal perspective and examined.