I Prefer Not to Use the Word "Retirement"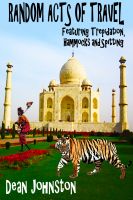 Random Acts of Travel: Featuring Trepidation, Hammocks and Spitting
Travelling through our diverse and fascinating world can be invigorating, uplifting and life changing. Of course, it can also be baffling, disgusting, aggravating and ridiculous. This hilarious tribute to world travel is full of humorous stories and shocking advice that will inspire you, make you laugh out loud and slowly but surely convince you to stock up on hand sanitizer.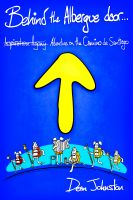 Behind the Albergue Door: Inspiration Agony Adventure on the Camino de Santiago
A detailed and, according to the author's mom, hilarious account of the 5 weeks he and his wife spent hiking the popular 800 kilometre pilgrimage route, the Camino de Santiago, in the fall of 2012. It mixes stories, advice and humour in a way unique among travel books and is a terrific read for past pilgrims, future pilgrims, travel buffs, and those who simply love reading about people in pain.