The Cripplesby Diaries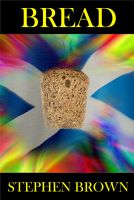 Bread
A man obsessed with Scotland, a Shamanic Detective and a monk displaced through time must all try to stop a madman from taking over the world. Chasing from London to Africa, Texas to Canada, can our heroes stop him in time to prevent a global financial meltdown? Stock market thugs, Kenyan car races, hallucinogenic trips, the SAS, and a talking moose all pull together to spin an amazing tale!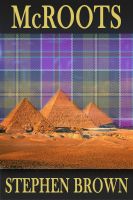 McRoots
Somewhere in Africa an age-old demon is stirring, and if it is not stopped a wave of hate and destruction will engulf us all. Step forward Elliot and Geeza! In an epic plot, our heroes must contend with mystifying hieroglyphs, pumpkin-headed goons, hairy black caterpillars, aliens, sunburn and so much more! Can they save the World? And what's all this about the pyramids being built by Scotsmen...?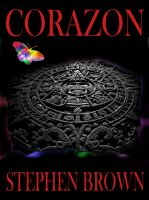 Corazon
Why would a gang of poachers rip the hearts out of one animal from every continent and take them all to Mexico? Geeza Vermies badly wants to find out and, teaming up with Elliot again, is right behind them! But stumbling into a plot to bring back the Aztec Gods wasn't part of the plan – was it? And what on earth is Father Sadfael doing there? It's all looking set to get messy, down Mexico way!