Misfits of the Lore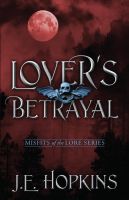 Lover's Betrayal
The first book of a new paranormal romance series, Misfits of the Lore, Lover's Betrayal brings together Olivia and Lucian, vampire soul mates separated two centuries earlier, to solve a series of grisly murders of which the prime suspect is Olivia's own son, Kaden.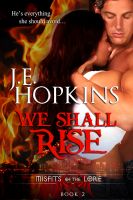 We Shall Rise
An immortal race war has been declared, yet for vampire Kaden Gaspard, there's no greater battle than the one his mind has waged against his heart. He knows he should protect her from the darkness that consumes him, but his heart cannot resist the half-breed vampire warrior, Reysa, who risked her life to save his.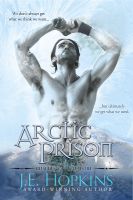 Arctic Prison: Misfits of the Lore Series #3
Vampire Julian Gaspard is facing the end of his immortality, the end of his existence. His heart, pierced with an enchanted bullet, has left him in death's clutches. For 164 years he has wallowed in guilt and regret, but he refuses to die before he has had a chance to truly live, to love. His heart is torn between the woman he should love and the woman he can't help but desire.