Witches of Etlantium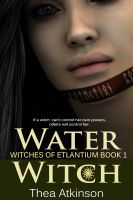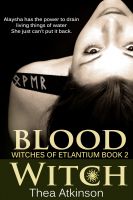 Blood Witch (Witches of Etlantium book 2)
Sarum is under siege and a recovering Alaysha finds herself at the heart of a covert war where even the enemy is unknown. Whether it's the father she has spent nineteen years killing for, the witch of flame who promises to teach her control, or the charismatic Yenic who claims to love her, she must ultimately decide who to trust. If only that trust didn't come at such a high price.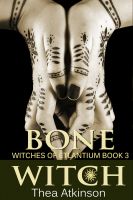 Bone Witch (Witches of Etlantium book 3)
On the run from Aislin, Alaysha and her comrades enter the burnt lands only to suffer the real threat of starvation and thirst. Fellow travelers turn out to be a caste of Enyalia who have no use for men save the one ritual they abduct them for, and their salvation quickly shifts to a bid for freedom as Alaysha must find a way to save all her men from certain death.