Zinc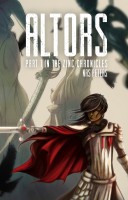 Altors
Following the murder of their legal guardian, two best friends suffer the thing they fear most, separation. Solenum and Calycanthus must each take daring paths to find their way back to one another, and as they do so, they will uncover the secrets their land has been hiding beneath a carefully constructed facade for centuries.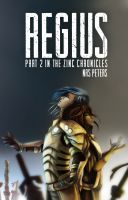 Regius
Held prisoner among the Regius, Solenum learns that not all of them are willing to help Xania Reinhardt obtain the royal mark and become the one and true king of Zinc. Meeting some of the quirkiest people yet, Solenum discovers some conspire against the Steward while going to great lengths to keep her alive.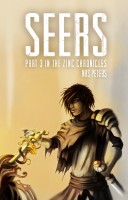 Seers
While Solenum and Calycanthus are trapped in Immortalis Silva, Zinc continues to move forward. Galax's condition worsens every day and without Solenum, he cannot live. The souls chip away at Datura with every dark act committed. And of all the pivotal figures predicted to play an important role in the battle for Zinc's peace, Mallow will fail if she cannot find a cure to the insanity of the Seer.