The Metaphysics Brace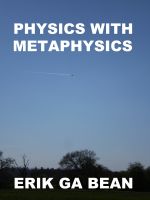 Physics With Metaphysics
The theft by witches of an unfamiliar dinosaur from three undergraduate students leads them to make an extraordinary discovery about the nature of their existence and the importance of living happily ever after. Can an animated soft toy and an oversized garden gnome save all the days in this increasingly impossible adventure?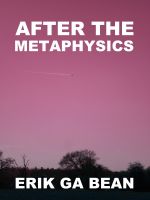 After The Metaphysics
Elisabeth's world ended when she was forced to leave university before the end of her course. After centuries serving as an immortal royal flunky on a planet that doesn't even have a name, she is yearning to return to the 1990s English undergraduate student scene. The uninvited tigers in the kitchen are far from her only obstacle in this keenly awaited sequel to "Physics with Metaphysics".