Lakeland Hunting Memories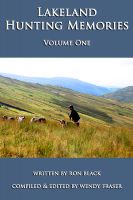 Lakeland Hunting Memories - Volume One
Recollections of Lakeland hunting in the '50s and '60s. This first volume is an introduction to further, larger volumes which will be compiled from the popular web site Lakeland Hunting Memories established three years ago by Ron Black and Wendy Fraser. Here are some pages that are soon to be archived.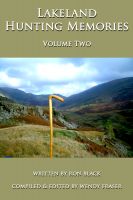 Lakeland Hunting Memories - Volume Two
This book is another dip into recollections of life in the English Lake District during the '50s and '60s. Ron Black was born and bred in the English Lake District, like his forefathers, and here relates some of his memories of hunting with hounds, competing in fell races, the heroic exploits of his family members, along with historical accounts written in the 1800s and earlier. 24,000 words.