What Is Love?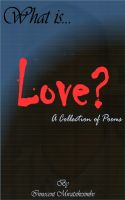 What Is Love? - A Collection of Poems
What is love? A question that is difficult to answer, but vividly expressed through art forms, such as music, movies or writing. As the first book in the series "What Is Love?", this book is a collection of 30 poems that explore the idea of love by covering topics about romantic relationships such as falling in love, romance, breakups and affairs.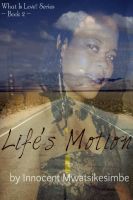 Life's Motion
Hearts may break, and relationships end, but life goes on. You can't stop life's motion; it's either you let life pass you by or you go with it's motion. The 20 poems in this book revolve around the idea of going with life's motion, after a breakup. This is the second book in the series "What Is Love?".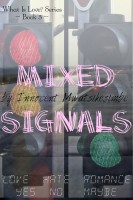 Mixed Signals
Life can sometimes feel like a torrent of mixed signals crashing into you, from all sides. You find new love and a reason to believe in it. Only to discover more reasons not to believe in love. You wonder if it is you who has the wrong idea of love or if it is everyone else. The 20 poems in this book portray some of the conflicting emotions and situations that entail love at times.