Secrets Of Sanctuary Hospital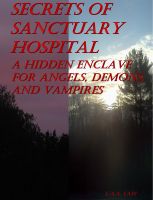 Secrets Of Sanctuary Hospital A Hidden Enclave For Angels, Demons, And Vampires
Escaping from a life entombing the embers of her waning soul, Mia is cast into the surreal world of warring angels, demons, and vampires. Struggling to unravel the mystery surrounding her rescuing angel inflames the dark forces. Can she unearth the solution to the dark secrets threatening to separate Andrew and Mia forever or will the darkness finally claim the soul it has been hungry for?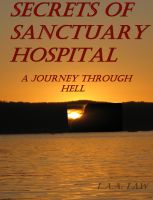 Secrets of Sanctuary Hospital A Journey Through Hell
Mia knew snatching the St. Clouds' souls from the darkness which longed to use them as puppets for destruction on this plane would cost her. When retribution comes in the guise of a possessed girl who casts Mia into an isolated world without Andrew, can she persevere against the manipulating forces endeavoring to claim her, or will the darkness finally gain its most sought after soul?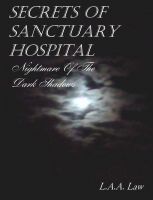 Secrets Of Sanctuary Hospital Nightmare Of The Dark Shadows
Mia always feared Jonathan's return knowing that he would endure any torture to return the agonizing existence that her choices thrust upon him when he was returned to hell without giving the devil his due. Little does Mia know that fighting to save her children will unearth a secret sacrifice that will have her running away from her soul mate and into the arms of her most feared enemy.