Ladies of Deception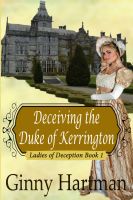 Deceiving the Duke of Kerrington
When Lady Noelle is forced into an arranged marriage to a man she has never met, she convinces her lady's maid Hope to trade places with her so she can flee to America with the man she truly loves. Thrown into a life she has only ever viewed from the outside, Hope must convince everyone that she is a lady lest her farce be discovered. Guarding her heart will be the hardest challenge of all.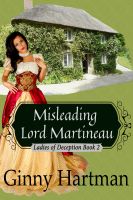 Misleading Lord Martineau
Elliot Martineau has spent the last four years mourning the loss of his one true love, Lady Felicity Pemberton. When Felicity returns to London disguised as the widowed Lady Davenport, Elliot isn't fooled by her ruse and is determined to figure out her motives. Amidst emerging secrets and overcoming a painful past, will they succeed at their second chance of happiness or be torn apart once more?