Congressional Gay Sex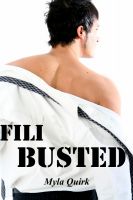 Filibusted
Republican senator Mark Robinson sneaks off to indulge in some self-love during a filibuster, but he gets more than he bargained for when his solo session becomes a bathroom encounter with a sexy younger man.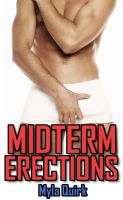 Midterm Erections
It's election day, and Republican senator Mark Robinson knows he's in for the challenge of his career. But when he receives an invitation to watch the televised election coverage with political rival Alexander Valdes, he has no idea that their bipartisan affair will become an M/M/M threeway!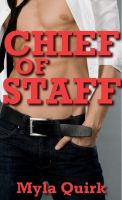 Chief of Staff
All the Capitol Hill insiders thought Democratic senator Alexander Valdes had lost his mind when he hired recently defeated political rival Mark Robinson as his chief of staff. But Alex has reasons for keeping Mark around that would give every gossip blogger in DC a spontaneous orgasm, and a gala at the White House seems like the perfect occasion to show them off.