Coulda Woulda Shoulda Song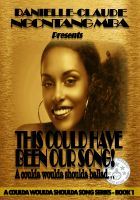 This Could Have Been Our Song! A coulda woulda shoulda ballad...
Love can be such a "coulda, woulda, shoulda" song sometimes…When Lucia Mpobo-Riddell met Marcus Grant they instantly clicked. Like Fate intervened. Lucia soon discovered that it was Betrayal instead. But now whether they liked it or not they had to work together. But maybe things could still work out between them… All things considered, this could have been one heck of a love song!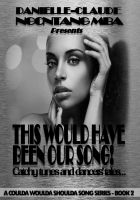 This Would Have Been Our Song! Catchy Tunes And Dancers' Tales
Will Marcus, Greg and Lucia finally find their perfect love song? It has been two years since Lucia has made her choice between the two men in her life. She and her beloved would have been perfectly happy if it wasn't for… the constant distractions from her past, her sister Noor's complicated life, her own doubts and fears. Maybe there wasn't such a thing as perfection.