Survivors by Chelle Cordero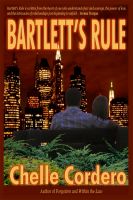 Bartlett's Rule
Bartlett's Rule shares the story of Lon and Paige's love affair; a romance filled with hardship, emotion, danger and triumph. Falling in love was never the challenge; being there for each other, knowing just what to say and making it work is the real test. Paige and Lon are real; they are human, they cry and they laugh. Paige has to learn to trust. Lon has to learn to be patient.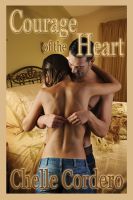 Courage of the Heart
Sometimes love is the only cure for the very deepest of emotional wounds. The story of the two lovers takes a series of unexpected and fast paced turns where lives, sanity and love are put in jeopardy. Their commitment to one another results in a spirit that binds them together and helps them to overcome physical and emotional dangers.