The Alabama Drunk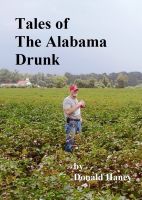 Tales of the Alabama Drunk
After Donny's wife, Linda, left him and hooked up with the Game Warden, he dove into his homebrew to kill his pain, while living on his farm in a house with his very own ghost. What follows is a series of hilarious happenings and memoirs based on events in the author's own life.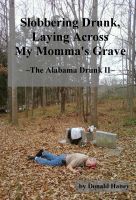 Slobbering Drunk Laying Across My Momma's Grave - The Alabama Drunk II
In this hilarious and surprising sequel to "Tales of The Alabama Drunk" we find Donny, newly returned from an assignment in Alaska, where he was forced to confine his drinking to what was locally available. Between waking up in the graveyard and figuring out what Linda and Jake, the Game Warden, will do next, Donny just might discover that the people who live in his town actually care about him!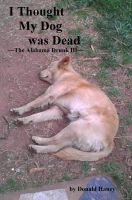 I Thought My Dog was Dead ~~The Alabama Drunk III~~
LOOK OUT! Someone has reported to the SPCA that Donny buried his dog alive and now he's being investigated. What will the Agents discover? Is it true? Who made the call? Will Donny end up in jail? Find out here!