Astrid Maxxim - Girl Inventor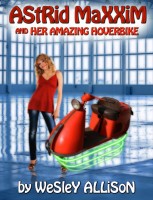 Astrid Maxxim and her Amazing Hoverbike
From the 180,000 acre campus of Maxxim Industries, fourteen year old girl genius and inventor Astrid Maxxim works alongside her father, Dr. Roger Maxxim, on projects to make the world a better place. Her latest invention is a flying scooter—the hoverbike. Is it the target of an international spy ring, or are they after secret Project RG-7, or Astrid herself?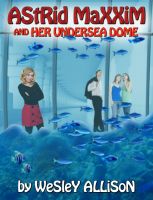 Astrid Maxxim and her Undersea Dome
Girl inventor Astrid Maxxim and her friends are back. This time Astrid is building an observation dome beneath the sea. Will she complete her amazing construction project, or will she be sidetracked by underwater monsters, the evil organization known as the Black Hand, or her snotty cousin Gloria?