Growing Pains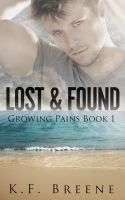 Lost and Found (Growing Pains #1)
Running from her past, Krista finds herself in a new life with a new job. Soon a path opens up toward career success. Unfortunately, in order to climb the ladder, she has to work with a charming and handsome salesmen not used to women saying no.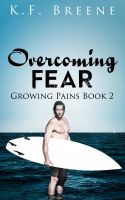 Overcoming Fear (Growing Pains #2)
As Krista and Sean work together to successfully land the huge client, Krista's desire to keep Sean at a distant slips. They end up becoming closer than ever, battling their insecurities to stay together. Some pasts, though, are more dangerous than others.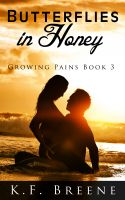 Butterflies in Honey (Growing Pains #3)
Sean and Krista have both hit their companies like falling stars, but neither feels complete without the other. When they meet each other again, they can't deny their feelings. But there has been a lot of hurt and miscommunication that the two will have to confront before they can have their happily ever after.