The Hidden History of Oz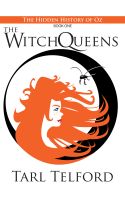 The Witch Queens (The Hidden History of Oz, Book One)
In this prequel to The Wonderful Wizard of Oz, young sorceress Glinda and a ventriloquist from pre-Civil War America battle against the Wicked Witches for the freedom of Oz. They learn the cost and true responsibility of freedom.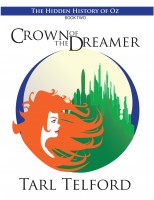 Crown of the Dreamer (The Hidden History of Oz, Book Two)
Book Two of the Hidden History of Oz series. In a magical land powered by human dreams, one dreamer can change everything. Two years after the events of The Witch Queens, the rival powers in Oz struggle for control of the Wizard. On one hand is Glinda, the young sorceress, on the other, Kally, a mysterious girl with golden eyes. With the fate of Oz in the balance, who will control the Wizard?