The Irrevocable Change Trilogy -The Evolution Of An Assassin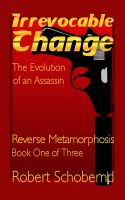 Reverse Metamorphosis Book One of the Irrevocable Change Trilogy
Book one in the Irrevocable Change Trilogy. His career of assassin unfolds and Clayton Albrecht soon learns he is a captive to his emotional need. He doubts he could change and break free if he wanted. Depending on his intuition and skills Clayton endures a hellish existence brought on by his own choices. He hadn't anticipated the impact his role would play in relations with loved ones and family.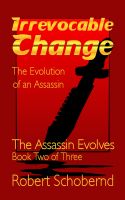 The Assassin Evolves Book Two of the Irrevocable Change Trilogy
The second book in the Irrevocable Change Trilogy. Some old players have died and new ones are awaiting their turn. Clayton Albrecht weaves past transgressions with current deceptions and ongoing crimes to create a hectic world of revenge and murder. Then he learns there have been transgressions by a close family member that will turn his world upside down and cause more pain and suffering.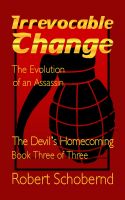 The Devil's Homecoming Book Three of the Irrevocable Change Trilogy
Book three in the Irrevocable Change Trilogy. His enemies haven't appreciated the wrath of Clayton Albrecht, the hard-bitten assassin who will stop at nothing to destroy all of his enemies. As the body count rises they quickly realize he is the worst nightmare of their organized crime empire. But with equal cunning even nightmares can be overcome. Clayton must meet the challenge or perish.