The Cycle of Arawn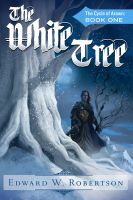 The White Tree
16-year-old Dante is obsessed with the nether, the powerful magic of the death god Arawn. But when he finds a copy of the god's holiest book, he comes under attack from Arawn's believers. With the help of the nether and a loudmouthed bodyguard named Blays, Dante escapes into the wilds. But Arawn's army is ready to march from the shadows. And Dante may be the only one who can stop them.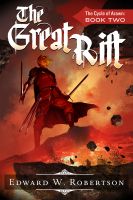 The Great Rift
Five years ago, young sorcerer Dante Galand and his friend Blays averted war against their new homeland. Ever since, they've been repaying their debts, arming and training the nomadic norren people in preparation for rebellion against Gask, the empire that enslaves them. But Dante's quest for a legendary weapon exposes their plans far too early--and Gask marches to war on the outnumbered tribes.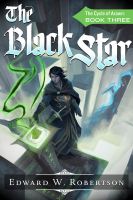 The Black Star
The Chainbreakers' War freed the norren. Won independence for Narashtovik. And drove a rift between Dante and Blays that may never be mended. Three years later, Blays seeks to dethrone the king who killed the love of his life. Meanwhile, Dante hunts for the Black Star, a long-lost item capable of making wishes real—but if the king finds it first, Narashtovik will be annihilated.