A Woman's Lust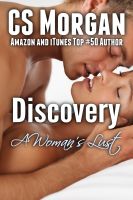 Discovery (A Woman's Lust 1)
'Discovery', the first book in the 'A Woman's Lust' series, starts Rachel and John's journey as they test the boundaries of their sexual desire. From their first intimacy on a harbour wall, to an exhibitionist encounter in a store's changing room, they explore their inner fantasies. Culminating with a birthday treat for Rachel, this 72 page (18,000 words) book will appeal to women and men alike.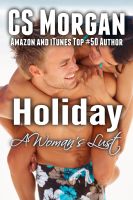 Holiday (A Woman's Lust 2)
From their holiday preparations to the unexpected guest in their hotel room, these sexually charged encounters further Rachel's erotic adventures. Did Rachel enjoy the vibrating egg? Did the maid eventually win the heart of the man she loved? This novel delves deeper into their personalities and fantasies, and follows on from the end of 'Discovery', reviewed as 'very sensual and very well written'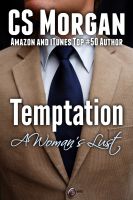 Temptation (A Woman's Lust 3)
Rachel's relationship is faltering. The affection John once showed has been replaced by a sexual desire, a need to push the limits for bigger and more erotic thrills. When Rachel works away for a fortnight, is it any surprise that she becomes infatuated by a stranger she meets in a bar? Can Rachel resist the temptation and stay faithful to John, or will she succumb?