Falling Night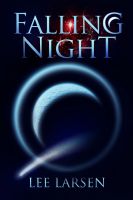 Falling Night
When Elizabeth Scott, a seventeen year old high school senior, first meets Leuken Bennett in the small town of Harrisburg Oregon, she has no idea the danger she places herself in by falling for him. While she quickly discovers that he is one of the good guys, after he saves her life the first time, what she doesn't realize is that by being with him, she risks losing more than just her life.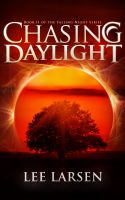 Chasing Daylight (Falling Night, Book 2)
Elizabeth Scott and her family's lives have changed. For better or for worse they were different now. The evil Leuken Bennett and his family have been trying to avoid for decades has found its way into their small town. What remains to be seen, is if they will make it through the storm that is headed their way.