Taken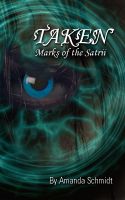 Taken: Marks of the Satrii
Ava's day started out just like every other. She had no idea that when her best friend, Ashley, told her they were going out for a "girl's night" that her very normal life was about to take a turn that she never saw coming. She runs to the woods to escape the reality that she doesn't want to face, only to be hunted by shadows that shouldn't be there. Recommended for ages 14 and up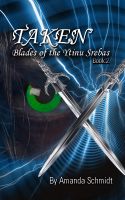 Taken: Blades of the Ytinu Srebas (Book 2)
Ava was taken from the world she knew, tortured, trained, and almost killed by Will - a power-hungry Lanigiro. Wasn't she? Ava awakens in the world that should feel like home with her best friend Ashley by her bedside, but it's not right, something is missing. Ava is not at all certain about what has happened, but one thing is for sure her life has forever changed.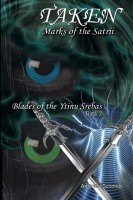 Taken: Marks of the Satrii/Blades of the Ytinu Srebas
When Ava runs from the reality she doesn't want to face, shadows fill the forest and life as she knows it becomes a blurred memory. In her fight for survival, she discovers that she is more than she dreamed she could be. But will this be enough to keep her alive?