The Vampire Flynn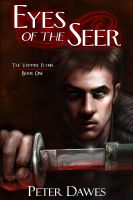 Eyes of the Seer
It all started with a murder. For four years, Flynn embodies every bit the bloody immortal he was sired to become. On the verge of completing their vie for power, Sabrina's 'dark-killer' will suddenly find himself at odds when an impish sorceress named Monica awakens the hidden powers he was destined to possess. Can the cold-blooded nature of a vampire be warmed by the compassion of a Seer?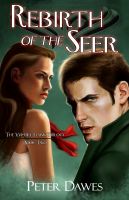 Rebirth of the Seer
Flynn's quest for redemption continues in the second installment of The Vampire Flynn. Condemned by the Supernatural Order and sentenced by their High Council to die, he and his watcher Monica must avoid capture while deciphering a riddle left by Lydia Davies. The mission takes them from Philadelphia to the Windy City of Chicago, with a master seer named Julian nipping at their heels.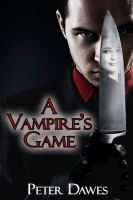 A Vampire's Game
an erotic tale of darker desires The vampire, Flynn, is well acquainted with the taste of fear in his victim's blood. But during an evening of indulgence, his immortal sister, Rose, suggests that lust can be just as exotic a flavor as terror. Flynn is eager to compare, and with his devilishly good looks and bold charm, mortal women won't know until it's too late none of his boasts are an act.