Reluctant Gods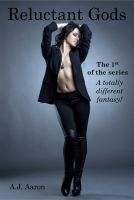 Reluctant Gods
Past lives and past mistakes echo themselves for over five hundred years until an ancient agreement with the Archangels manifests itself to remind Leyna and Sevilen of their destiny. This is Leyna and Sevilen's last chance to reunite and achieve the divine levels meant for them. Engulf yourself in this tale of romance, denial, disbelief, and shattering of paradigms with outrageous characters.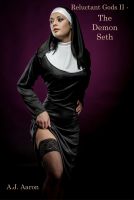 Reluctant Gods II - The Demon Seth
Book two of the Reluctant Gods series. Four immortal gods, capable of creating and destroying universes, are forced to be confined to their mansion by a 1000 year old, insolent boy demon named Seth. Join them as they deal with their forced imprisonment, with the unlikely influence of the novel "Fifty Shades of Grey," while archangels, witches and other gods work with them to resolve the dilemma.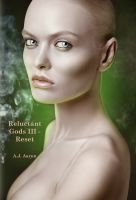 Reluctant Gods III - Reset
The year is 2050, 38 years after the debacle created by the Demon Seth, the Earth is on a crash course in more than one reality. Parallel universes, alternate realities, time travel, jealousy, and experiencing more than one life simultaneously must be dealt with. Experience what gods, goddesses, angels, a demon, Satan, and his wife, Lillith do to try to save it all.