Watchers of the Night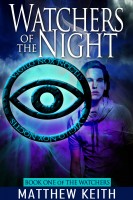 Watchers of the Night
Paul Bennett is a young man with a rare sleep disorder that causes him to fall asleep every night at sunset, unable to wake until dawn, and every night he has the same dream, or so he believes. When a beautiful young lady comes to him in that dream and tells him he is a Walker, someone who walks the night free of their body, his life is forever changed.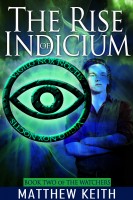 The Rise of Indicium
Paul Bennett is a Walker—someone who can walk the night in their dreams free of their body—and a member of Astralis, an agency funded by the UN that uses Walkers to gather intelligence. A rogue Walker from Astralis attempted to take over the agency six months previous, but failed in his attempt. Now, he has formed his own agency and declared war on Astralis.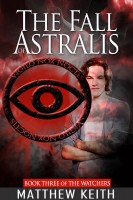 The Fall of Astralis
United States Senator Alvin Stoll isn't done, not by a long shot. After the detonation of the bomb, Paul is forced to take leadership of Astralis and find a way to not only beat Stoll at his game, but also save the senator's daughter from a ruthless terrorist.