Illusions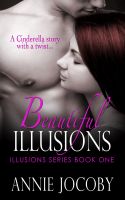 Beautiful Illusions
Attorney Iris Snowe's unsuccessful love life changes when she meets Ryan Gallagher, who not only looks like a Ralph Lauren model, but is extraordinarily wealthy. In other words, stratosphere's out of Iris' league. But all is not as it seems - for Ryan has dark secrets that he is desperate to conceal and repress. And one of those secrets just might be deadly...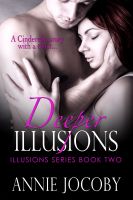 Deeper Illusions
Iris and her beautiful Prince Charming, Ryan, are now married. But the issues facing the two only get more complicated and dark. Iris is finding that being married to a man with such a dark past keeps threatening her present and the couple's future. But the issues from the past do not compare to the devastating issues in the present. A tragic chain of events leads to a possible end.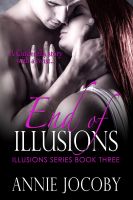 End of Illusions
Although Ryan Gallagher survived being shot, it does not mean that he is out of the woods. He has lived with regrets, and the near-death experience has brought them back up for him in ways that he hadn't contemplated in many years. Iris tries to reach him, but turns to Nick for comfort. What happens next is beyond anybody's expectation.