Short Stories from "Things That Go Bump In My Head"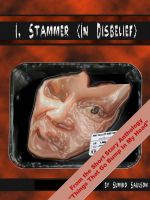 I, Stammer (In Disbelief)
Incredulous bus driver Harold Stammer doesn't believe in a lot of things: life after death, safety warnings, and intelligent women, to name a few. People keep trying to tell him otherwise but he doesn't believe them. And when decides to go into a dangerous neighborhood to pick up a free kitten off of Craigslist against friends' advice, what could possibly go wrong?
Frankenzombie
Joel McArthur is having dinner with his lovely wife, Dr. Lauren McArthur one night after work, discussing his graphic design work a book called "Frankenzombie" and bitching about his boss Terry while Lauren pretty much ignores him. For her part, Lauren's hand is starting to itch. In fact, it itches right where the lab rat bit her earlier. Huh... Wonder if there could be a connection?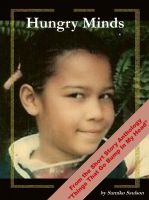 Hungry Minds
"Hungry Minds" is a very short autobiographical tale about bullying, reading, and what lies in the heart of a writer: especially a very young one. In the brief essay, the writer discusses awkward and painful experiences related to entering Junior High School. It is written from the perspective of a literate seventh grader and is appropriate for younger readers