The Star Mages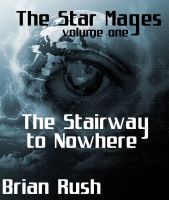 The Stairway To Nowhere
A fantasy story set in the modern world. Two secret orders of powerful magicians locked in bitter rivalry. Two ex-lovers. She's in one order. He's in the other. As the former leaders of the two orders join forces to destroy them both, Karla and Correl must work together to stop them, and find their feelings for each other, still strong, complicate everything.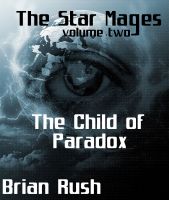 The Child of Paradox
Star Mages Book 2. The Morrigan is reborn as Angée, daughter of Dolphin and Falcon, called the Child of Paradox in a mysterious prophecy. The Sword (formerly the Third Key) disturbs the dreams of the Star Mages and stirs them to rebellion. Even Falcon is not immune, and must make a fateful choice between the Star and the Sword. But the final choice between danger and despair lies with Angée.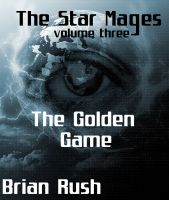 The Golden Game
Part 3 of The Star Mages. A hundred years have passed since the Sword was banished, and now the Star's plan is complete. Angée's door is opened and conflict between Star and Sword is fought to its finish. Once more caught on the pivot between love and power, Angée must again make a terrible sacrifice in order to save everything she holds most dear.