A History of Montana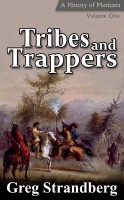 Tribes and Trappers: A History of Montana, Volume One
Montana's history is rich, colorful, and full of excitement in this fully-illustrated history. See how Jedediah Smith and Jim Bridger blazed trails and made their names under the Big Sky. Read about John Colter, Hugh Glass, Mike Fink, and more. Discover the Blackfeet, Shoshone, Crow, Cheyenne, and the dinosaurs that came before them. Montana's history comes alive like it never has before.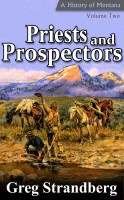 Priests and Prospectors: A History of Montana, Volume Two
Montana comes alive from the 1840 to 1870 in this mesmerizing second volume of Montana history. Discover the journey from a sleepy backwater of less than 700 people to a thriving territory of more than 20,000 residents. Learn about Indians and the priests they sought; road builders and the hardships they endured; gold prospectors and the life they led; politicians and the territory they created.