Jaspa's Journey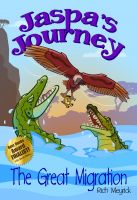 Jaspa's Journey: The Great Migration
Follow the thrilling adventures of Jaspa the Giraffeses, a distant relative of the giraffe only three inches tall. He and his equally-diminutive Ses friends must take on the Journey – a perilous, 500-mile ordeal across Africa's Serengeti Plain in the company of the immense herds of the Great Migration.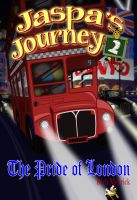 Jaspa's Journey 2: The Pride of London
Jaspa and his friends are at it again! This time they embark on a whirlwind tour of London, attempting to solve the riddles of 'The Path' in order to help their new friend Ernest, a Ratses, become a member of the clandestine Ses society known simply as 'The Pride'.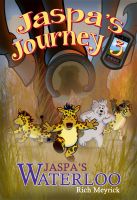 Jaspa's Journey 3: Jaspa's Waterloo
At Waterloo in 1815, Wellington defeated Napoleon. Now, on the same battlefield, Jaspa & friends must face their own foes. They must scour the battlefield for a geocache, to win a foolish bet Ben was tricked into by the bully Gobber, while enduring the furious attacks of a mystery Ses. Will they fend off the stranger's assaults and find the cache? Or will Waterloo again be a place of defeat?