Roger Ward Trilogy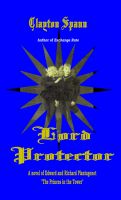 Lord Protector
Edward V and the Duke of York have been missing since 1483. They were last seen in the Tower of London. The brothers were presumed murdered, but evidence recently uncovered by Roger Ward indicates they survived. This man, an American of the 21st Century, has stepped into the England of 1498. Ward hunts the truth about the Princes, and the course of history is the first casualty.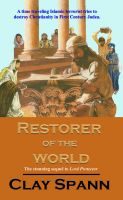 Restorer of the World
Roger Ward and his nemesis Margaret Beaufort travel to the Palestine of circa 30 AD. There the two attempt to stop the assassination of Jesus of Nazareth. In addition to a deranged Moslem, they must battle Romans, Zealots, the Temple priesthold, and their mutual distrust. Failure will condemn mankind to forever pray to Mecca and Ward to lose the love of his life.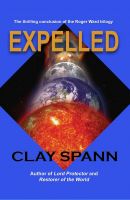 Expelled
In the summer of 2021 disaster engulfs Earth. At the time fifteen humans are off the planet; Roger Ward is among them. Ward now finds himself tested as never before. Lethal radiation, failing equipment, and looming starvation are the least of his worries. Anne, the love of his life and who he has tricked to bring into orbit, will prove the greatest hazard of all.