Children of the Star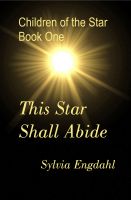 This Star Shall Abide
Noren knew that his world was not as it should be—it was wrong that only the Scholars and Technicians could use metal and Machines. It was wrong that only they had access to the knowledge hidden in the mysterious City. He was a heretic. He defied the High Law and had no faith in the Prophecy's promised fulfillment. But was defiance enough, or could some way be found to make it come true?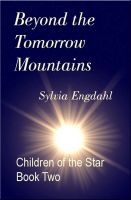 Beyond the Tomorrow Mountains
Children of the Star trilogy, Book Two. Once Noren gained admission to the City where technology was hidden, he thought he had discovered how to make metal and Machines available to everyone and end the rule of the Scholars. But he soon learned it was not as simple as he had believed. Was it right to let people go on believing in the promises of a Prophecy that might not come true after all?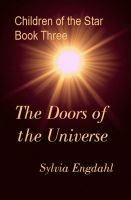 The Doors of the Universe
Children of the Star trilogy, Book Three. Noren had found faith in the Prophecy's fulfillment in the face of overwhelming odds. Yet the more he learned of the grim truth about his people's situation, the less possible it seemed that their world could ever be changed. It would take more drastic steps than anyone imagined to restore their rightful heritage—and he alone could do what was needed.