Pride and Prejudice Untold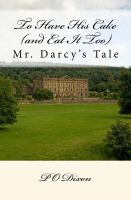 To Have His Cake (and Eat It Too): Mr. Darcy's Tale
Fitzwilliam Darcy had the best of intentions towards Miss Elizabeth Bennet. His sense of duty to his family prohibited him from offering her marriage. His love for her prohibited him from attempting to make her his mistress. What then, is a man of means supposed to do when he realizes he cannot live without the only woman he will ever love?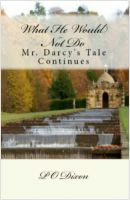 What He Would Not Do: Mr. Darcy's Tale Continues
Mr. Darcy's tale began with "To Have His Cake (and Eat It Too)", the amorous, provocative, and entertaining adaptation of Jane Austen's "Pride and Prejudice". This equally tantalizing story focuses upon the Darcys' first years of marriage. It explores the trials and tribulations of marriage between two decidedly determined individuals and begs the question, "Does anyone really ever change?"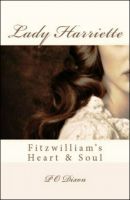 Lady Harriette: Fitzwilliam's Heart and Soul
Embezzlement, trepidation, and sins from the past impinge upon Richard Fitzwilliam's felicity. His attempts to shield his bride from his increasing discomforts result in matters of great concerns, and soon Lady Harriette takes things into her own hands.