Conjure Man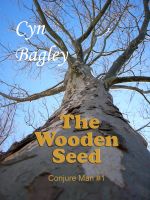 The Wooden Seed (Conjure Man #1)
In the hollow of a tree, Tessa finds a colorful round wooden object that turns black if anyone but her touches it. Unbeknownst to her it takes her on a journey that has seeds in her past and roots into the future. This ebook is part 1 of the Conjure Man trilogy.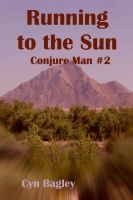 Running to the Sun: Conjure Man #2
This is the second part of the Conjure Man trilogy. The seed-bearers, Tessa, Marie, and Rosa need to find each other so that they can heal the rift from another dimension. But, Tessa and Marie are kidnapped by demon-filled Luce. And Rosa is in a coma. Part #3 of the Conjure Man trilogy will be finished in 2011.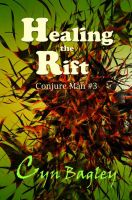 Healing the Rift: Conjure Man #3
This is the final trilogy of the Conjure Man. Luce goes to Las Vegas to find the rift that will give him the strength to take over the world. Tessa and her buddies follow him there to heal the dimensional tear. The showdown is in a modern pyramid.