Roaches In The Attic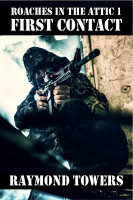 Roaches In The Attic 1 - First Contact
The natural inclination of Man is to war with other Men. This, then, is our destiny, to grasp the stars, and to bring our weapons of destruction with us. But what really is Man, and more importantly, why is Man? The great voyage begins here, as Man encounters other Men, equally clever and as warlike as He is, and war will be waged for the conquest of the entire universe.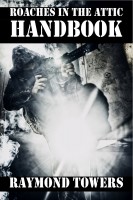 Roaches In The Attic Handbook
Roaches In The Attic is a far-reaching series in the military science fiction genre. This handbook covers the personnel, the command structure, and the planets in the series, as well as the author's personal and spiritual insights discovered while researching this series. This is the 1st edition of the handbook and it will be updated with every release of a RITA novel.