Damsels in Breeches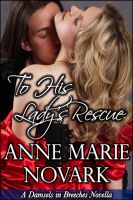 To His Lady's Rescue (Historical Regency Romance)
A Regency Novella: Gilbert St. John is home from the wars and Arabella Trent needs his help. From the moment she climbs in his bedroom window, he knows he's in trouble. Can this beautiful desirable young lady be the same hoydenish friend from his childhood? Can Gilbert rescue Bella from her desperate circumstances even if it means . . . marriage?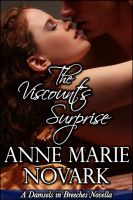 The Viscount's Surprise
Regency Novella: Philomena Wheeler has been living a lie for twelve years. She's pretending to be a boy so she can work in the stables with her beloved papa. Viscount Hembrough needs a groom. He hires Phil on a trial basis and takes her on a week-long trip. Will Phil be able to guard her secret while traveling with the handsome viscount? Will she be able to guard her heart against forbidden love?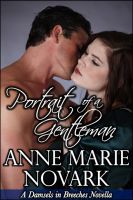 Portrait of a Gentleman (Historical Regency Romance)
A Regency Novella Nathan Holt vows never to marry again. The viscount has done his duty and has an heir. But when portrait artist Abigail Prescott comes into his vicinity, the daily presence of her in his home becomes a temptation too hard to resist. Unable to deny himself any longer, he begins his seduction of her in earnest, only to find that once will never be enough.