Miss Mayhem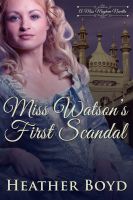 Miss Watson's First Scandal (A Miss Mayhem Novella)
Overworked London banker David Hawke has two goals for his week in the seaside town of Brighton: one, demand repayment of a debt without losing a valued friendship and two, relax for the remaining holiday without further distractions—except he encounters his friend's newly confident younger sister and his carefully considered plans end abruptly.A regency historical romance novella.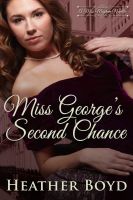 Miss George's Second Chance (A Miss Mayhem Novella)
Peter once believed that marriage would solve his financial problems. He didn't mind marrying for convenience and a large fortune when affection was within reach. Yet when he gains a title, an estate, and a fortune of his own Imogen releases him so he might marry for love. Now he's returned, unwed and unaware of changes in her life, should he do what is expected or listen to his heart instead?