Pindone Files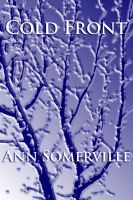 Cold Front (Pindone Files #1)
Dek tops. Ren bottoms. Neither gives an inch. Kinky, tough, troubled, caring. Cops and lovers, fighting crime and, sometimes, each other, in a vast cold land where the criminals read minds and the cops never know what they'll face next. First half of the "Pindone Files". Contains "One Brief Encounter", "A House is not a Home" and "Cold Front"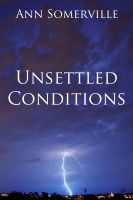 Unsettled Conditions (Pindone Files #2)
The horrific events in 'Cold Front' leave Dek and Ren damaged and estranged, but they can't walk away from the past or each other. Unknown forces take an unseemly interest in them, and they must turn to some unlikely allies for help. Final half of the "Pindone Files".Contains the short "Visibility: Good to Poor" and the full novel "Unsettled Conditions"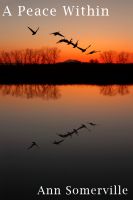 A Peace Within
A grieving widower who can see spirits. A lonely ex-soldier, finding civilian existence unfulfilling. And a sad little soul, unable to move on to her new life. Together they will solve a mystery and bring each other the healing they need. Part of the Periter universe, a prequel to "Cold Front".