Poetry Books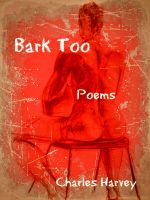 Bark Too
A collection of poetry by award winning author Charles W Harvey. Reissued from the popular When Dogs Bark. These poems tell the unvarnished truth. They are not about daffodils or a walk in the park. They speak of the grittiness of love and touch the underbelly. A few might have you rushing to the refrigerator for your favorite cucumber.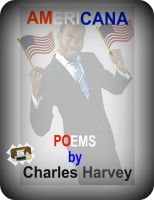 Americana
A short collection of poems from Charles W Harvey. This collection captures the spirit of the 1960's and takes us through the 1990's. They are terse, funny, and bluesy. But most important the voice is real.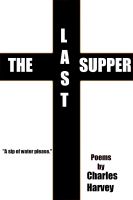 The Last Supper
Poetry from the award winning Poet and fiction Writer Charles W. Harvey. These are not religious poems nor Bible verses. These poems hit you right between the eyes. They are right in your face and offer no sugar coating or apologies. Don't be fooled by the title.