The Dark Hollows Mystery series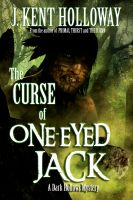 The Curse of One-Eyed Jack (A Dark Hollows Mystery)
One-Eyed Jack has returned... FBI crime analyst Kili Brennan has come to Boone Creek, Kentucky, looking for her missing brother…looking for answers. Locals say her brother, and a string of others, may have been killed by One-Eyed Jack—the fabled giant guardian that protects the region. For help, Kili turns to a man more feared than the spirit protector. She turns to Ezekiel Crane.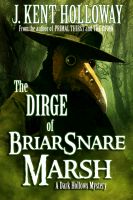 The Dirge of Briarsnare Marsh (A Dark Hollows Mystery)
From the depths of Briarsnare Marsh, the Yunwi Tsunsdi—the Little People—sing their dirge when death approaches to claim a soul. Sometimes though, even death can be fooled. The residents of Boone Creek are shocked by the grisly discovery of seven mutilated corpses—their sons and daughters, brothers and sisters—but an even bigger surprise awaits them when the grave gives up its victims.