Shadow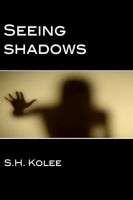 Seeing Shadows (Shadow Series #1)
Caitlin Kile's college life is idyllic until Simon Crewe transfers to her school, unbalancing her tightly controlled life. Because control was the one thing Caitlin desperately needed. Simon was instantly attracted to Caitlin, but he couldn't seem to get past her guarded walls. But what Simon doesn't know about Caitlin may kill him.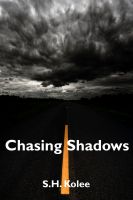 Chasing Shadows (Shadow Series #2)
Warning: Spoilers for Seeing Shadows, Book #1 of the Shadow Series, are below. Caitlin Kile is on the run. Her life was shattered in one terrifying night, and now every decision she makes is a decision between life and death. But who can she trust? And who can she save? Everybody Caitlin has ever loved is at risk and she'll do anything to protect them, even if it means her own death.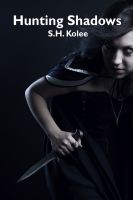 Hunting Shadows (Shadow Series #3)
Hunting Shadows is the third and final installment of the Shadow Series. Spoilers for Books 1 & 2 are contained below. Caitlin Kile has been through hell and back. The war between seers and vardogers is only just beginning yet she's already suffered unimaginable losses. Revenge is the only thing fueling her to fight back, but what she doesn't realize is that she still has so much more to lose.