Maijstral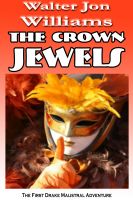 The Crown Jewels (Maijstral I)
Peleng is a planet ripe for the plucking, and Drake Maijstral is an Allowed Burglar rated in the Top Ten. A simple case of robbery turns into an intergalactic crisis when Maijstral steals something so rare, so valuable, so utterly desirable, everyone wants it— well-armed Imperial spies, gun-toting militias, and homicidal maniac with a very large sword.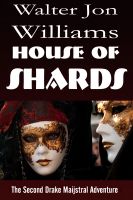 House of Shards (Maijstral 2)
Silverside Station caters to the rich, the famous, and the celebrated— but is it big enough for top thieves Drake Maijstral and Geoff Fu George, both of whom have set their sights on the Eltdown Shard, a fabulous jewel that captures the light of a dying sun, a jewel that dangles around the comely throat of the Duchess Roberta, a beautiful and dashing heiress who clearly has plans of her own.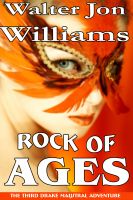 Rock of Ages (Maijstral 3)
Renowned burglar Drake deserves a vacation on Earth. But valuable items keep disappearing, and it's clear that Maijstral is being preyed upon by another expert burglar. Maijstral would very much like to solve this mystery, but unfortunately people keep challenging him to duels and he's become enmeshed in conspiracies laid by two very attractive, very dangerous ladies.