Valentina's Spooky Adventures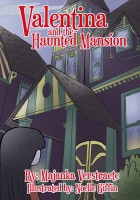 Valentina and the Haunted Mansion
From the moment Valentina started exploring her new home—an ancient, gigantic mansion in the middle of nowhere, filled with dark, unsettling rooms—she's felt someone watching her. Strange things start to happen all around her: footprints appear in the dust, a disembodied voice sneezes... and just because Valentina is a vampire, doesn't mean she doesn't get scared like any other little girl.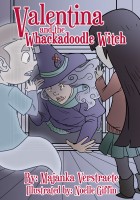 Valentina and the Whackadoodle Witch
It's not every day that a witch gets stuck in your chimney, dangling upside down. When Valentina and her newfound friend Jerry play dress-up in the attic, the Whackadoodle Witch comes crashing down the chimney. She claims to be one of the most powerful witches of all time, but even she can't free herself without a spell book. Just one problem: that spell book was snatched by Meanie Muggers.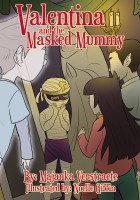 Valentina and the Masked Mummy
Strange noises in the middle of the night lead the little vampire girl Valentina, her friend the ghost, Jerry, and her brother Vlad to investigate. The trio follows the noise to the museum room, where they find an opened sarcophagus, and a mummy wearing a mask.... With full color illustrations, this story comes to life for kids 3-8 years old -- spooky, but in a fun-not-frightening way.