Tango Key Mysteries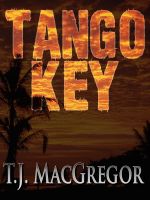 Tango Key
Florida's Tango Key has never been so hot. Especially now with multimillionaire and amateur archaeologist Doug Cooper turning up headless behind his beach house. It seems a number of people stand to gain from his demise, including a stunning young widow, an adulterous son, and two gold diggers from Cooper's South American exploits.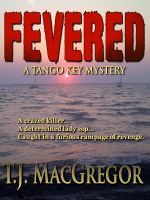 Fevered
On this February morning it looks like winter is about to heat up on Tango Key. Sometime in the night, Judge Henry Michael, his wife, and two small sons were murdered. Butchered. The quiet little Florida island is reeling in horror. But clues are scarce. And the only thing for certain is that whoever did it - enjoyed it.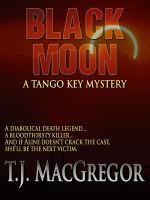 Black Moon
Tropical bliss deserts sleepy Tango Key when a local dancer in found in a dumpster, stripped of her fingers - and her life. The investigation takes homicide detective Aline Scott into the strange world of santería, a Cuban mystery religion. But Scott is puzzled until she realizes the macabre dismemberment bears a chilling resemblance to murders that occurred on Tango Key more than fifty years ago.